I have lived just north of town for over twenty five years now.
I took the pictures below back in 1985 when
President Ronald Reagan came to town.
The two right pictures above are of the presidential motorcade coming into town.
Ronald Reagan attended a luncheon at a local restaurant a couple blocks from where
these pictures were taken. The President was in town for about two hours.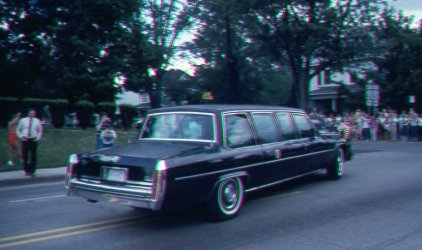 President Reagan was seated at the rear right window as the
presidential limousine rounded this corner in downtown Mooresville
and headed out of town. I could see him inside waving at the crowd but
unfortunately he didn't come out in the picture from behind the tinted glass.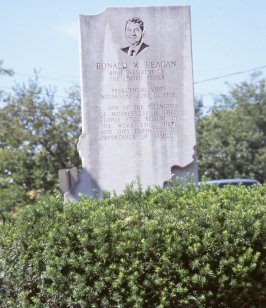 Above is a monument in downtown Mooresville which
commemorates Reagan's 1985 visit.





This is Mooresville today coming into town on Highway 67 from the east.
This area by Heartland Crossing is expanding quickly.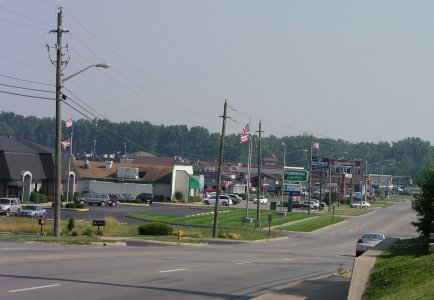 This is looking south down Indiana Street near downtown Mooresville.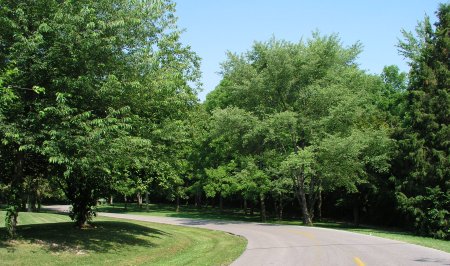 The 114 acre Pioneer Park includes an outdoor aquatic center with a 50,000 square foot
main pool, 4 soccer fields, 6 baseball diamonds, 4 sand pit volleyball courts,
and numerous shelter houses, trails and playgrounds.

Mooresville Area Links...

Mooresville Consolidated School Corporation
By MCSC

Mooresville, Indiana
The Crossroads of Progress

Mooresville, Indiana Resource Guide
By Key to the City

Mooresville Public Library
By The Mooresville Public Library

The links on this page were last tested July 2003.




Custom Search
TIM'S HOME PAGE SITE INDEX
Areas
Description
# of Pages
About Me
Current Picture of me and my home.
Information about myself.
2
Biography
Pictorial biography of myself.
Pictures range from birth to adulthood.
4
Family File
Pictures of my family
and a little information about them.
11
Tim's Travels
Pictures, videos and travelogs from
my travels around the world.
200+
Vacation Videos
Over 900 videos from
my travels around the world.
1

Search:
Enter keywords...